From the Oscar, Emmy, Grammy, and Tony Award-winning team of Believe! Entertainment Group (''Dear Basketball"), Pop Music Misery (composer/producer Bill Sherman, "Hamilton," "In the Heights," "Sesame Street") and us, Global Mechanic, comes a road-tripping, original music series for preschool kids and families. The series, which consists of eight 11-minute episodes, launched in January 2023 with two new episodes featuring Lin-Manuel Miranda and Brandi Carlile. Thereafter, new episodes roll out weekly on Thursdays on the YouTube Originals for Kids & Family channel and the YouTube Kids app.
The series is a blend of multiple animation styles and live action. Each episode follows animated music-loving best friends Lamb (voiced by Pete Lee) and Anne the Alligator (voiced by Nicole Byer) who travel to new locations around the country, where they meet up with famous live-action musical artist friends who help them tackle a relatable social-emotional learning challenge with the assistance of a new original song they sing together. The series also features the voice of Marc Maron as Grumpy GPS.
We came up with the idea for 'Jam Van' with the intention of creating a funny, music-filled show that would expand young kids' world and foster a sense of openness and an appreciation for each other's similarities and differences. And we are thrilled to have this incredible roster of musical artists and comedic talent along for the ride - Bill Sherman and Brian Hunt, co-creators and executive producers.
Jam Van' will greatly appeal to our preschool and bridge audiences with its fun characters and catchy original songs, but it's also perfect for families to enjoy together. With a line-up of incredible artists kicking-off with Lin-Manuel Miranda and Brandi Carlile, this show is for music lovers of any age. - Craig Hunter, Global Head of Kids & Family, for YouTube Originals.
As we started to talk about design, it became clear that Bill [Sherman] and Brian [Hunt] both were looking for some kind of crazy, inspired by Pee-wee's Playhouse, punkish collage show which, of course, was music to my ears," shares Bruce Alcock, a principal with Tina Ouellette at Global Mechanic, and the series director. "There was a real opportunity to flex the muscles and do some crazy stuff. We love hybrid production. We've worked on a whole lot of different kinds of things, and this was an opportunity to really show that skill and play with the design. Because, let's face it, there's a lot of stuff out there that's looking similar for kids shows. But this doesn't. - Bruce Alcock, from an Animation World Network Interview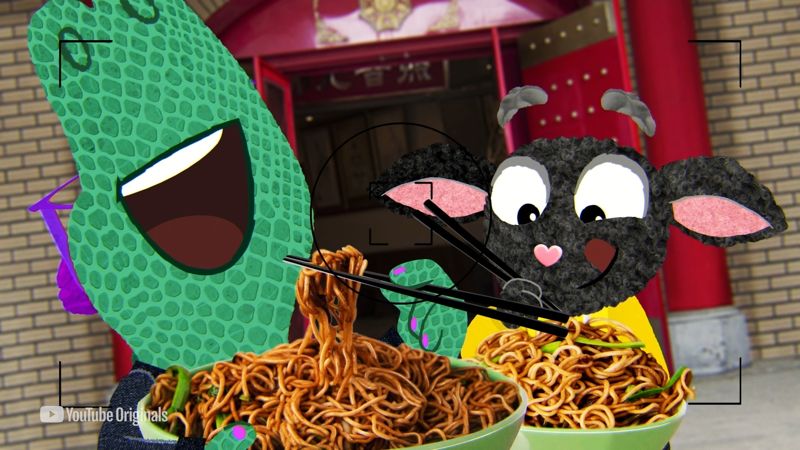 Jam Van NYC Teaser
YouTube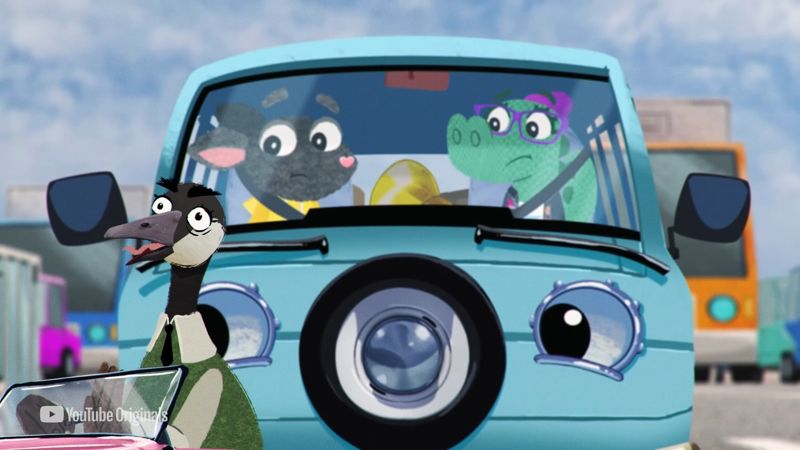 Jam Van Oakland Teaser
YouTube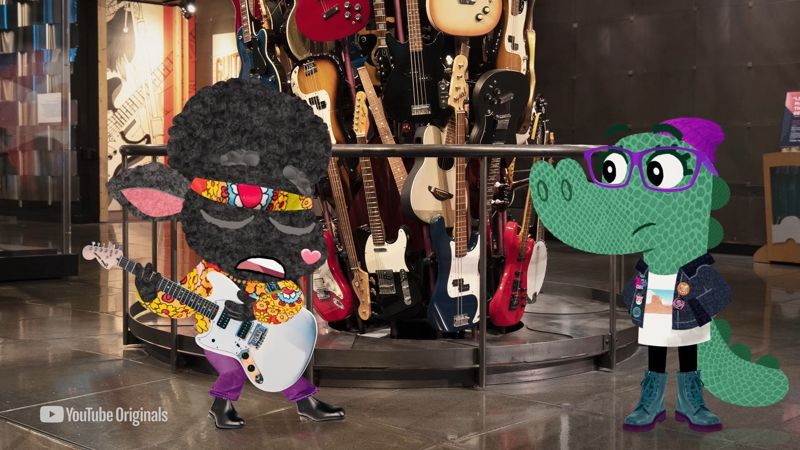 Jam Van Seattle Teaser
YouTube
The trailer highlights the series' diverse roster of musical artists and the locations they are featured in including Boyz II Men (Philadelphia), Brandi Carlile (Seattle), Sheryl Crow (Nashville), Daveed Diggs (Oakland), Fitz and The Tantrums (Los Angeles), Lin-Manuel Miranda (New York), Old Crow Medicine Show (Virginia) and Trombone Shorty (New Orleans) who join Anne and Lamb for this musical joy ride through the United States.

We produced Jam Van with Believe! Entertainment Group and Bill Sherman's Pop Music Misery. Craig Hunter is Global Head of Kids & Family Originals for YouTube with Zoë Di Stefano and Daniel Haack serving as creative leads on the series.